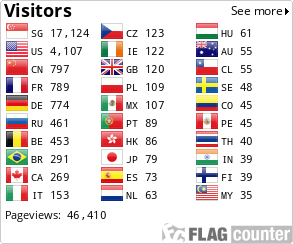 ..:Christmassacre:..
- FORMAT -
7EP Picture Disc, Limited Edition.
- DATE -
December 21th, 2012.
- LABEL -
Hells Headbangers Records.
- TRACKS -
Side DEAD:

01-Deathlehem. 02-Unholy Scriptures.

Side CHILD:

01-Jewrusalem. 02-Unclaimed Cadaver.
- NOTE -
From the truest & sickest death metal band ever comes a sinful vinyl, originally custom made for this festive occasion: hand-carved by the virgin mother from the same knife she used to take the infant's life, now resurrected for the supposed birth of a hobo! Originally released on Shitmas day in 2004 in a thousand different configurations, NUNSLAUGHTER's Christmassacre 7" is reissued to ruin your holiday season: a metal event it will not be without one of these under YOUR tree!.
..:Differents Formats:..
| # | DATE | FORMAT | COPIES | MORE INFO |
| --- | --- | --- | --- | --- |
| | December 25th, 2004 | MLP | 384 | Green, Vinyl Edition "CHRIST KILLER" Cut-Out Record"Hells Headbangers Records" |
| | December 25th, 2004 | MLP | 214 | Red, Vinyl Edition "CHRIST KILLER" Cut-Out Record"Hells Headbangers Records" |
| | July 25th, 2005 | MLP | 039 | Green, Vinyl Edition "BUZZSAW""Hells Headbangers Records" |
| | July 25th, 2005 | MLP | 094 | Red, Vinyl Edition "BUZZSAW""Hells Headbangers Records" |
| | July 25th, 2005 | MLP | 068 | Green, Vinyl Edition "CHRISTMAS TREE""Hells Headbangers Records" |
| | July 25th, 2005 | MLP | 024 | Green, Vinyl Edition "5 Pointed Star""Hells Headbangers Records" |
| | July 25th, 2005 | MLP | 024 | Red, Vinyl Edition "5 Pointed Star""Hells Headbangers Records" |
| | July 25th, 2005 | MLP | 024 | Green, Vinyl Edition "Square Shaped Record""Hells Headbangers Records" |
| | July 25th, 2005 | MLP | 022 | Red, Vinyl Edition "Square Shaped Record""Hells Headbangers Records" |
| | December 21th, 2012 | 7EP | # | Picture Disc"Hells Headbangers Records" |