..:Split w/ UNHOLY GRAVE:..How Cold The Grave / Anger Explosion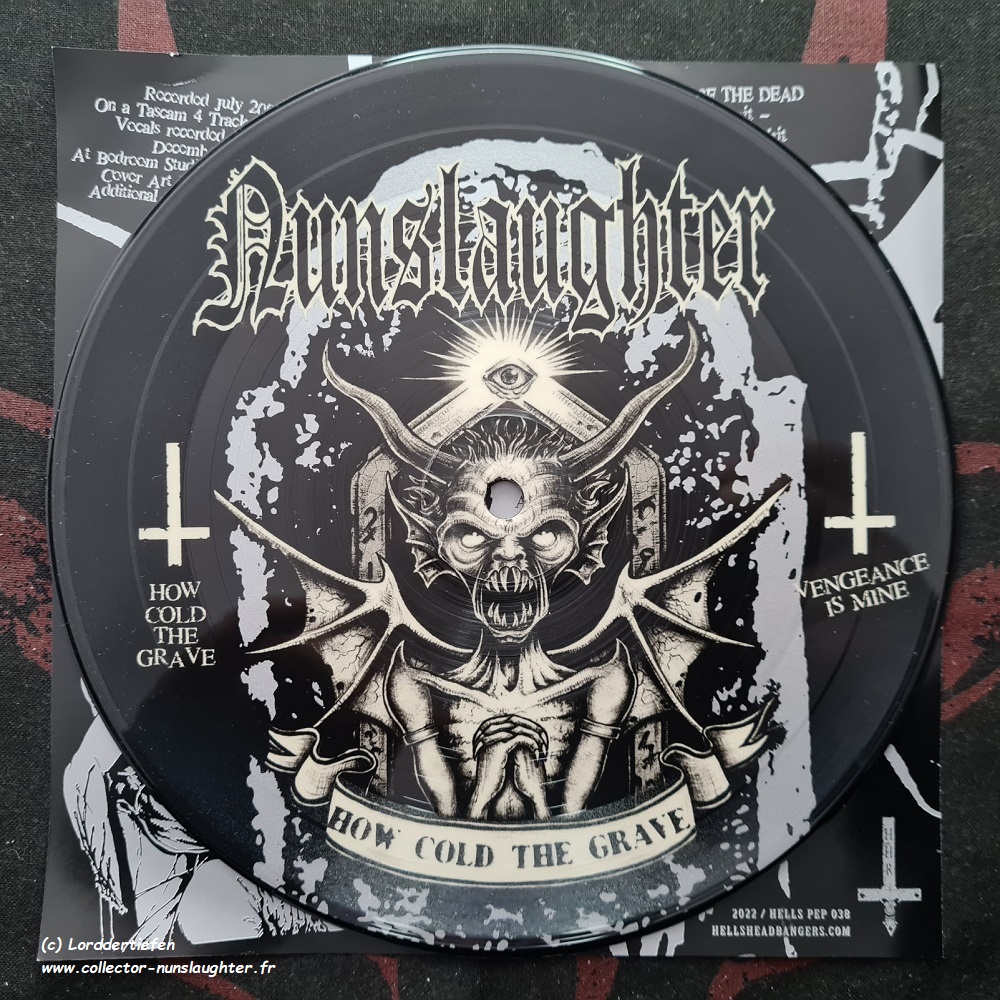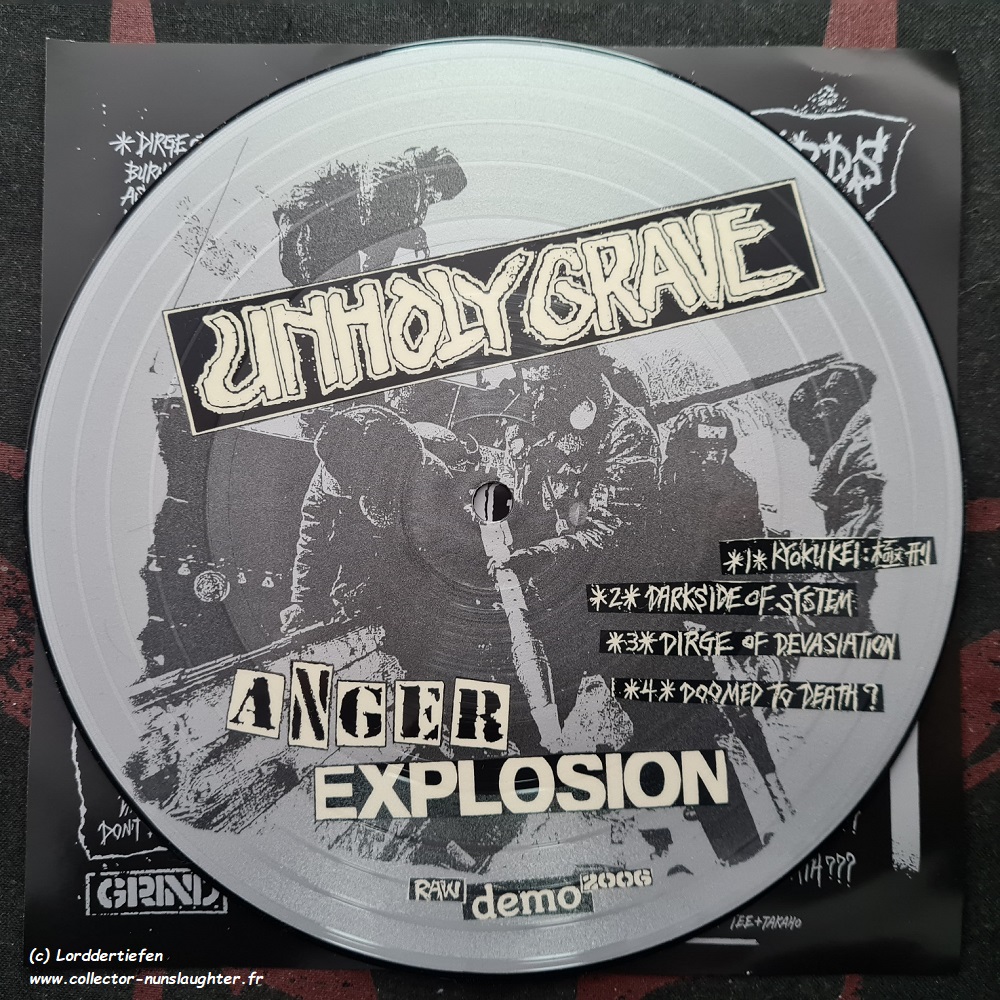 Split EP Side A : NUNSLAUGHTER Recorded July, 2006 on a Tascam 4 Track by Reaper. Vocals recorded and mixed December, 2006 at Bedroom Studios by Brian Zictlow. Cover Art by Rafal Kruszyk. Additional Art by Russell Evans. Don Of The Dead - Vomit. // Sadist - Shit. // Reaper - Piss. Side B : UNHOLY GRAVE Recorded with 4 trax cassette MTR Oct. 2006 at our Reh. Studio by Takaho. All layout, lyrics by Takaho. Play fucking loud & sing along ! Ah ! Takao - Vox. // Tee - Guitar. // Kaz - Drums. // Yasu - Bass. HELLS HEADBANGERS is proud to reissue, for the first time ever on picture disc 7" vinyl, the split 7" between Devil Metal legends NUNSLAUGHTER and Japanase grindcore cult UNHOLY GRAVE. Originally released in 2007 on HELLS HEADBANGERS, this blink-and-you'll-miss-it blast from the past features two exclusive songs from NUNSLAUGHTER on the A-side and four from UNHOLY GRAVE on the flip. A match made in Hell, as both hordes are super-prolific, this nine-minute slab of sickness is now back in print on special picture disc - "How Cold the Grave" when "Doomed to Death?"!
- FORMAT -

7EP Picture Disc

- DATE -

March 20th, 2023

- LIMITED -

#

- LABEL -

Hells Headbangers Records (United States)

- CATALOG # -

HELLS PEP 038

- NOTE -

w/ Insert.
Side A:NUNSLAUGHTER"How Cold The Grave"

A1 - How Cold The Grave. A2 - Vengeance Is Mine.

Side B:UNHOLY GRAVE"Anger Explosion"

B1 - Kyokukei. B2 - Darkside Of System. B3 - Dirge Of Devastation. B4 - Doomed To Death.
..:Differents Formats:..
| # | DATE | FORMAT | COPIES | MORE INFO |
| --- | --- | --- | --- | --- |
| | November 9th, 2007 | 7EP | # | Silver/Black Splatter"Hells Headbangers Records" |
| | November 9th, 2007 | 7EP | # | Gold/Black Splatter"Hells Headbangers Records" |
| | March 20th, 2023 | 7EP | # | Picture Disc"Hells Headbangers Recordss" |