THE WOOD LOGO OF NUNSLAUGHTER
Realized by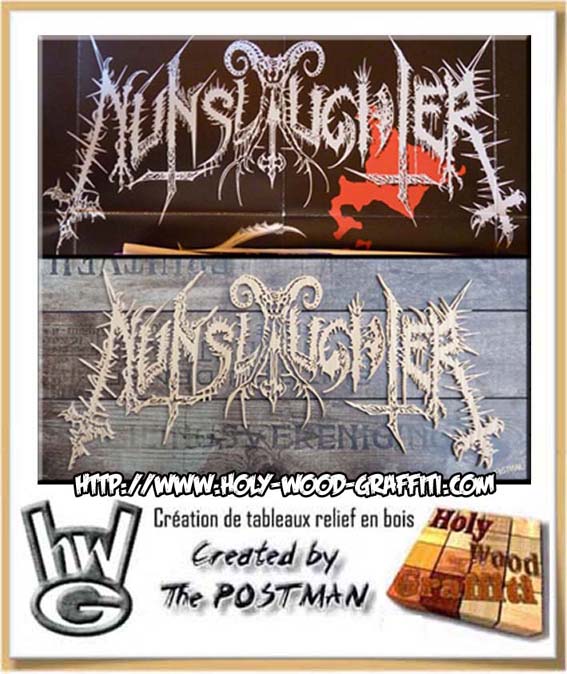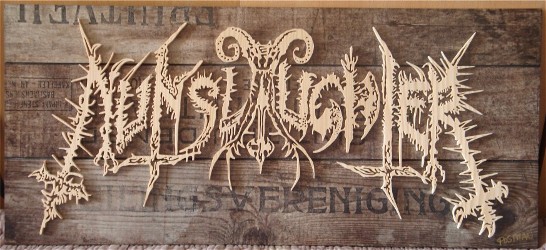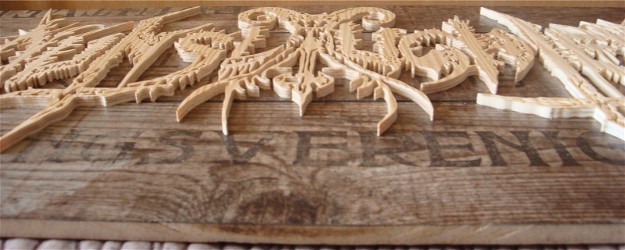 Wooden Plate: 53,5 cm x 24 cm # Logo: 48 cm x 22 cm Thickness of the wooden plate: 8 mm # Thickness of logo: 5 mm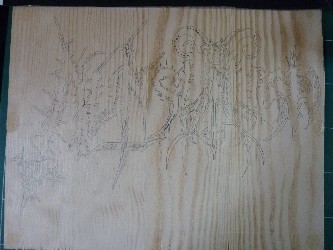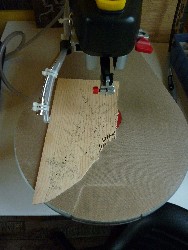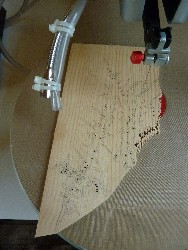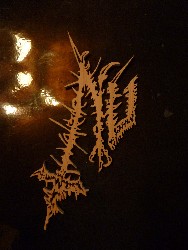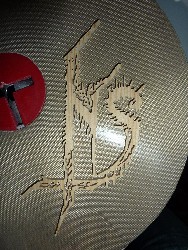 PUTRID NUN (RECORD CARRIER BAG)
Black Cloth carrier bag with the "putrid nun" artwork printed on the front side. A great way to shop at record fairs/stores or gigs with a convenient way to hold your LPs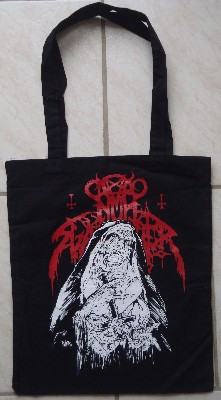 PUTRID NUN (BANNER)
High quality cloth flag as featured in the DemoSlaughter vinyl box set. This is not your ordinary size flag, this HUGE banner measures 4 FT (1.22 M) x 6 FT (1.83 M).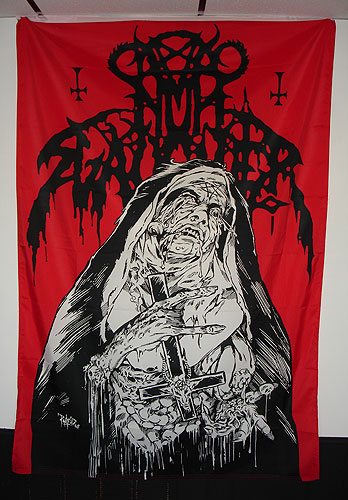 PILLOWS
Created and hand stitched by SATANIMALS. Pillow is mint condition and made with the NunSlaughter Devil Head on it. Comes with Tag of authenticity.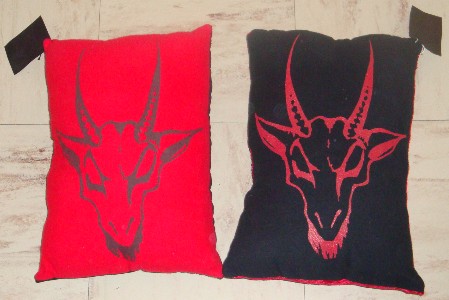 LOGO (BELT BUCKLE)
High quality NunSlaughter logo belt-buckle, forged in iron. Official band merchandise.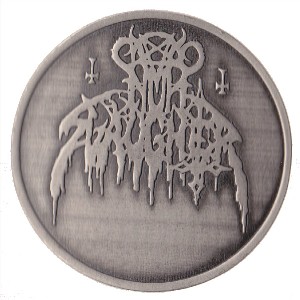 GOAT [GLOW IN THE DARK] (TURNTABLE SLIPMAT)
Killer glow-in-the-dark (glows blue) NunSlaughter turntable slipmats with the "Goat" album cover artwork (HHR pressing). These are high quality professionally manufactured slipmats, NOT the cheap shitty silk-screened type. "Throw your wax-paper and plastics in the trash. The underside of these SLIPMATS is coated with a unique GLAZE specially formulated to reduce friction and allow for slick precision."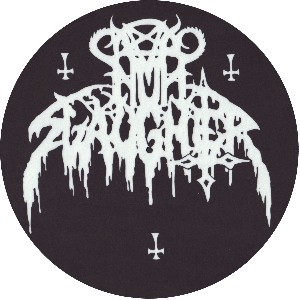 LOGO (WRIST BAND)
Quality wristband (sweatband) with EMBROIDERED NunSlaughter logo (NOT printed)! Made of a towel-like terrycloth material. Great for musicians, athletes or those with an 80's fashion statement.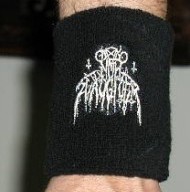 THE GUTS OF CHRIST LOGO (STAGE TOWEL)
Black stage-towel with the NunSlaughter "Guts of Christ" logo in white. The actual logo is NOT printed but made of terry cloth. Measures 36" X 13" (91.4 cm X 33 cm). Limited quantities. Made in Japan.

DEVIL METAL (BANDANNA)
Black bandanna with white print. Features the "hells unholy fire" logo, devil metal goat head and text reading "Devil Metal".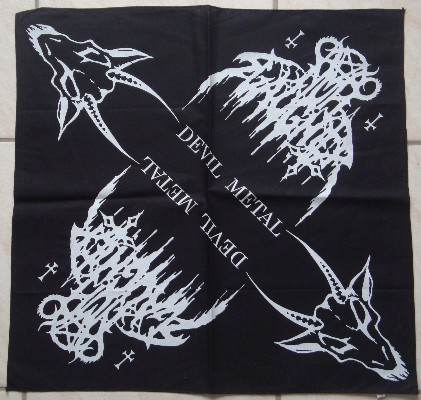 LOGO (CAP)
Black Cap with the NunSlaughter "Guts of Christ" logo in red (back) and Goat (front).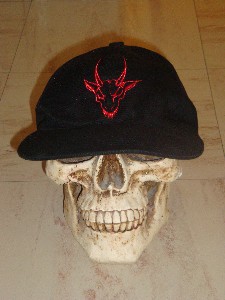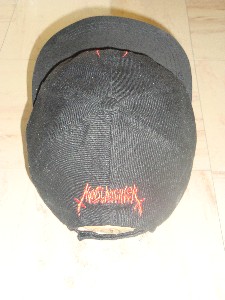 GUITAR PICK