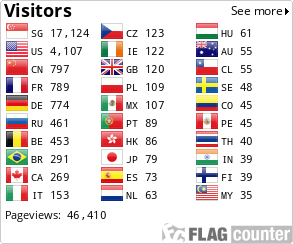 ..:Split w/ SABBAT:..Evil Hellbangers 1
- FORMAT -
LP Black, Test Pressing, Limited Edition to 10 Copies. #008/010.
- DATE -
June 06th, 2010.
- LABEL -
H.M.S.S. Records - HMSS-CD-095.
- TRACKS -
Side A:NUNSLAUGHTER

01-The Supreme Beast. 02-Thou Art In The Kingdom Of Hell. 03-Ritual Of Darkness. 04-Hex. 05-Death By The Dead. 06-I Hate Christians. 07-If The Dead Could Speak.

Side B:SABBAT

01-In Satan We Trust. 02-Bowray Zamurai. 03-Charisma.
- NOTE -
Thank You Very Much @ Yohta TAKAHASHI (H.M.S.S. Records) for this copy.
..:Differents Formats:..
| # | DATE | FORMAT | COPIES | MORE INFO |
| --- | --- | --- | --- | --- |
| | June 06th, 2010 | LP | 10 | Black, Test PressingEvil Hellbangers 1"H.M.S.S. Records" |
| | June 06th, 2010 | LP | 172 | Black, Regular VersionEvil Hellbangers 1"H.M.S.S. Records" |
| | June 06th, 2010 | LP | 42 | Black, Staff VersionEvil Hellbangers 1"H.M.S.S. Records" |
| | September, 2010 | Dble 7EP | 08 | Black "Boxset", Test PressingEvil Hellbangers 2"H.M.S.S. Records" |
| | September, 2010 | 7EP | 214 | BlackEvil Hellbangers 2 "Disc 1""H.M.S.S. Records" |
| | September, 2010 | 3x7EP | 210 | Black "Boxset", Regular VersionEvil Hellbangers 2"H.M.S.S. Records" |
| | September, 2010 | 3x7EP | 210 | Black "Boxset", Die-Hard VersionEvil Hellbangers 2"H.M.S.S. Records" |
| | October, 2011 | Dble Tapes | 300 | Sabbatical NunSlaughter Goat Metal Assault"Witchhammer Productions" |